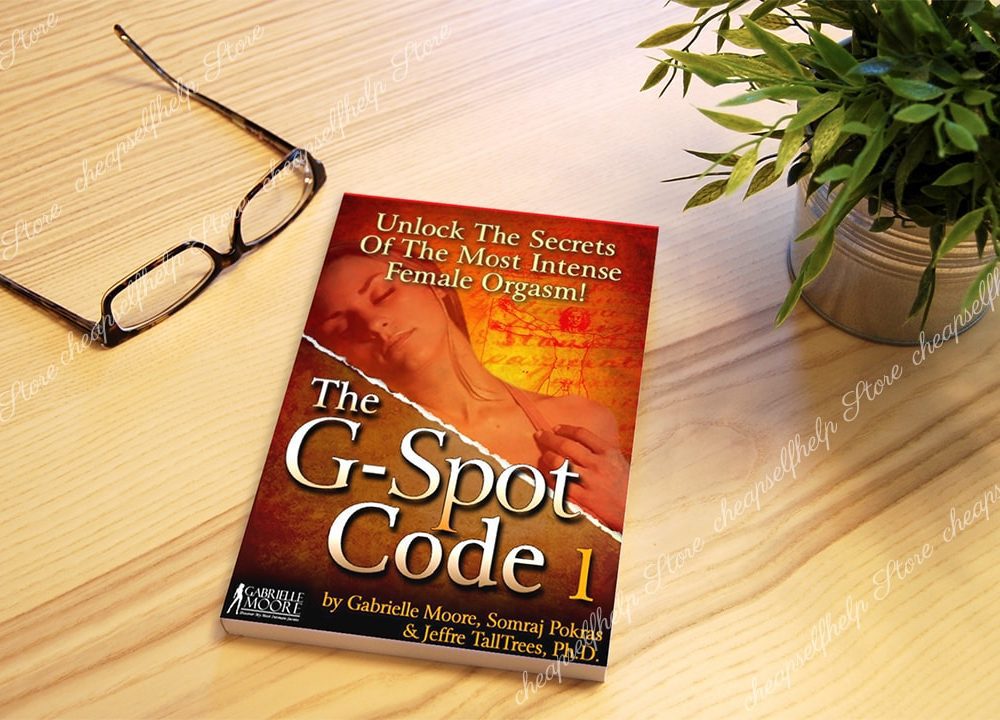 What's Included:
1) The G-Spot Code eBooks
2) Bonus: 30 Days Of Intense Sexual Pleasure eBook
3) Bonus: Foreplay Forbidden Secrets eBook
4) Bonus: Secrets To The Greatest Sex Ever eBook
5) Bonus: Daring Sexual Positions eBook + Audio
6) Bonus: The Female Ejaculation Mastery eBook
7) Bonus: The Male G-Spot Mystery eBook
Retail Price: $47
Course Description
Find, Touch, Arouse, Explore… and Control
"Take The G-Spot Expedition, And In A Few Minutes Discover the Secrets to Inducing Mind-Blowing, Toe-Curling, Endless Cascading Orgasms for Her Each Time You Have Sex As If On Command… Guaranteed!"
"An Orgasm 'Now And Then' Is Not Enough If You Want to Keep Your Woman!"
Think about it. Would YOU be interested in sex if YOU reached an orgasm only 'now and then'? Of course not! You would want better sex!!! Well guess what, so does she!
A woman who hardly reaches an orgasm would…
Start to lose interest in the sexual act itself;
Begin to turn to 'pleasure toys';
'Fake It' just so the whole 'making love' routine ends;
Start to masturbate and 'get off'… without you;
Slowly draw away from intimacy with you;
Slowly draw towards other men for sexual gratification.
"You Don't Want Any of the Pressure or Frustration, THIS Is What You Want to Happen…"
You want her to 'come' each and every single time you touch her.
You want her to reach a level of sexual gratification with you that she'll NEVER get from any 'vibrating toy'.
You want her to experience an orgasm not just once, twice, thrice… but countless times through the night!
You want her to be so 'giddy' at the mere prospect of you making love to her that she can't wait till you start your 'sweet torture'.
You want her to be so sexually satisfied that she will NEVER think of being in the arms of another man. In fact, she will most probably be the envy of every woman on the block!
You want her to experience an orgasm that she NEVER thought was possible in this lifetime.
You want her to come so hard and so often that she won't know where her body began and where it ended!
"THE G-SPOT CODE – by Gabrielle Moore Unlock the Secrets of the Most Intense Female Orgasm"
The G-Spot Code is the most exhaustive program that covers EVERYTHING you need to know about the female G-spot and how you can literally control a woman's body by inducing a G-spot orgasm. Yes, as if on command!
No more frustrations, no more agonized waiting, and no more lukewarm orgasms for your partner!
With the techniques I outlined in The G-Spot Code, she will climax not just ALL THE TIME, but WHEN you want to, making sex an agonizing, almost sinful pleasure for her.
And the benefits for you?
No more pressure on your part to 'perform better'!
No more complaints that she's not satisfied in bed.
No more fears that she'll leave in search of more sexually-gratifying pastures.
No more 'between-the-sheets' comparisons with ex-lovers.
No more feelings of helplessness; HER orgasms are something YOU control!
AND THE BEST PART OF ALL: Do you have ANY idea at all how a truly sexually-satisfied woman thanks her partner? YOU will experience sex that you've never experienced before as well my friend… guaranteed!