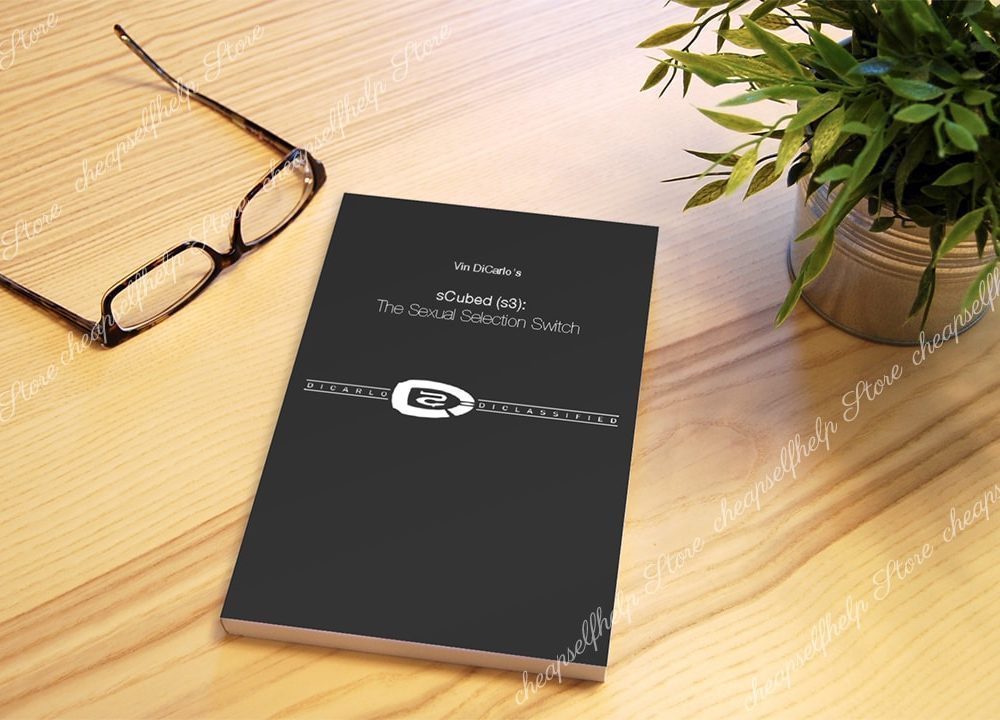 What's Included:
1) sCubed eBook
2) sCubed Audio
3) Bonus: No Flakes!
Retail Price: $49
Course Description
Want To Get A Beautiful Woman Into Bed In 2-4 Hours……
…and Have Her Foot The Bill, Thinking It Was All Her Idea?
The rumors are true. I'll show you the exact steps and specific techniques to date exactly the kind of woman you desire – regardless of your looks or income…
With next-generation sCubed techniques, rich, good-looking and well-connected guys will wonder how you made her obsessed with you and blind to their advances!
Instead of constantly pursuing women, I'm going to SHOW you how to focus on your lifestyle, while women pursue YOU.
In fact, let me ask you a simple question.
What do you really love to do? More than anything. Got it? Good.
Now, wouldn't you rather, instead of chasing women, spend more time doing what you love, because the women are chasing you?
Instead of taking beautiful women out, they take you out. Instead of you buying them things, they buy you things to help you do what you love!
That's sCubed.
Sound like a fantasy?
It's not. It's just a smarter, better way of doing things.
The other day I was out with some friends at a local club when it hit me.
Have you noticed guys generally break down into one of three categories?
The regular guys, (most guys) who occasionally meet women in their circle of friends. Maybe they'll get a number here and there.
When they see a beautiful woman, they stare at her hoping she'll come over and talk to them and discover what a great guy they really are.
But mostly, they go home alone.
The players. (more rare) These guys put EFFORT into it. They spend money on hair products and fashionable clothes.
They go out a lot and maybe get three or four numbers a night. They keep working the phone til they get a date, keep working the dates til they get the girl alone, they just keep working. They get girls more often, but they don't keep them long.
After a while, the she leave, often feeling hurt or deceived. Any of this sound familiar? Maybe you know some guys like this.
Then there's the third type of guy…
While the normal guy buys a girl drinks, dances, and talks to her for hours to get a number, this third type of guy talks to her for ten minutes and gets her in the bathroom.
While the "player" is talking to her voicemail, this third type of guy is getting busy with her and all her friends, often at the same time, in the same room.
And it's much more than a one night stand. Beautiful women are so attracted to this third type of guy, that secretly, they obsess about making him their boyfriend. When he wants something, they get it for him.
Laundry? Done. Car washed? … you get the idea.
Strangest thing too. In this third type of guy's world, the women are happy.
They have a man who is a challenge, who they are proud to be seen with. In exchange for all the pleasure they bring to his life, their reward is his attention, and his sex when he feels like it.
Sound like a fantasy?
Well, it's not. Actually, it is my life.
My name is Vin DiCarlo, and I'm that third type of guy.
Don't believe me? You're not alone.
The latest psychological research proves that if an idea is different enough from what people believe to be true, 95% of the population reject it outright.
About the Product: Vin DiCarlo explores the sexual selection switch that triggers attraction in females and overrides their social conditioning. List of Topics Covered:
What Is The Sexual Selection Switch?
Have Her Chasing You.
Tasteful Touching.
"Last Minute Resistance" Busters.
Mental Masturbation
How To Play "Innocent".
Put An Iron-Cage Around Your Relationship.
The Hypnotists Tone Of Voice.
The Twenty Minute Take-Home Technique.
Fire-Sparker Conversation Starter.
"Perfect Relationship" Blueprint.
How to create a lifestyle that women are effortlessly drawn to.
Social Circle Domination.
The Street Game Report.
And many more…