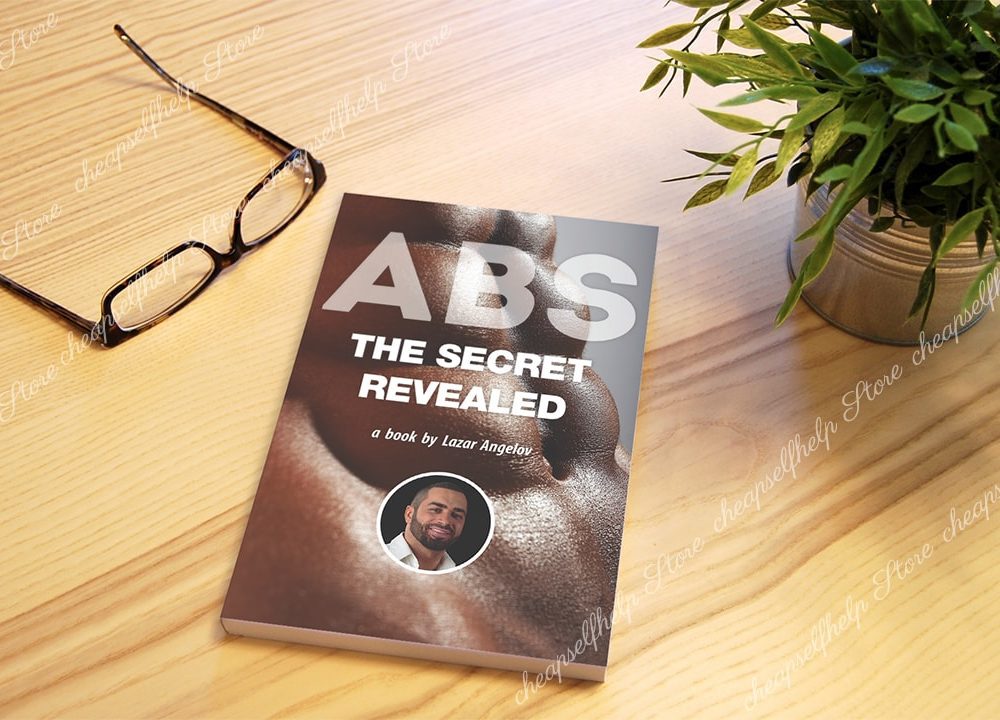 What's Included:
1) The Great Abs | eBook
2) Instructions of the Exercises performed by Lazar himself | Video
Retail Price: $37
Course Description
THE #1 FITNESS MODEL IN THE WORLD WITH MORE THAN 15 MILLION FOLLOWERS ON THE SOCIAL MEDIA WROTE 1 OF THE MOST SOLD AND PROBABLY THE BEST WORLDWIDE BESTSELLING BOOK FOR ABS WITH OVER 150,000 COPIES SOLD AND YOU CAN GET IT RIGHT NOW!
Have You Been Wondering Which Exercises Are Proven To Get You Six-Pack Abs? Wonder No More ➡ This Book Gives You The Right Answers!
This Book will show you how to get lean & healthy! It includes fat loss exercises, how to build muscles with bodybuilding workouts & most importantly Lazar Angelov's Secret to 6-pack ABS. This 6-pack Bible is suitable for both men and women. If you want to get ripped – get ready to be amazed! Proven results from the world's most famous fitness model – Lazar Angelov.
ABS: The Secret Revealed begins with the behind-the-scenes story of the world famous fitness model – Lazar Angelov – about what he has gone through before reaching the level of success he has today. He proves one more time that there is no shortcut to success and no matter how much hard work and time you have put in, nothing can be achieved without believing in yourself and being consistent in your efforts.
Apart from his behind-the-scenes story, Lazar reveals his well-kept secrets, including his proven training methods, 5-phase dietary plan, advices on how and where to start from, how to develop long-term focus and motivation and so much more…
Shortly said, this ebook is about introducing you to possibly the most valuable lessons in your life. It's not only about sculpting the perfect six-pack. It's about living life to the fullest and achieving the best version of yourself.
About Lazar Angelov
Lazar Angelov has established himself as the most famous fitness model in the world with an incredible following of over 15M on the social media. In the last couple of years, he has been a guest judge at multiple World Fitness Championships in Egypt & Kuwait. His YouTube channel has hundreds of thousands of subscribers and his videos have millions of views. Lazar has been on the cover of international fitness magazines, including Men's Health, Muscles & Fitness, etc. He is now dedicated to helping other people improve their fitness & health, which has resulted in hundreds of success stories of people all around the world.
Detox – The goal of the first phase is to get rid of the toxins accumulated in your body due to unhealthy living, eating fast food, etc. The body is prepared for the healthy change.
Metabolic start – This phase adds new types of food to your daily menu in order to increase the consumption of low-carb nutrition.
Revolution – The main purpose of this phase is to accelerate the loss of fat tissue.
Transformation – This phase is characterized with the gain of muscle mass in the abs area of your body, which will lead to change in the way you look and feel like. Here's when you will the results of your hard work & dedication.
Maintenance – Once achieved, the six-pack should be taken good care of. Lazar will show you how!
Order This Book Now And Prepare For Some Serious Six-Pack As You Have Never Seen Them Before!