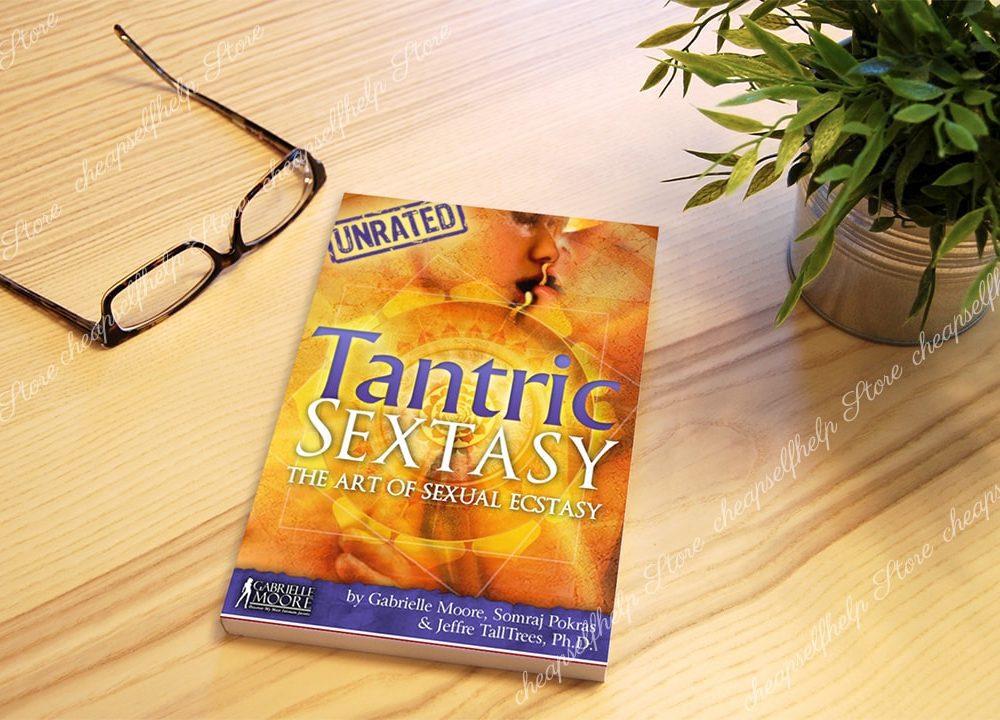 What's Included:
1) Tantric Sextasy 5-day eBook course
Retail Price: $37
Course Description
Shockingly Wetter… Deeper… Harder… Hotter… "Dare to Take the Tantric Sextasy Path And Discover the Secrets to Endlessly Cascading Climaxes that Will Have You – And Your Lover – Writhing in Pleasure, Gasping in Ecstasy & Convulsing in Eye-Ball-Busting Orgasms!"
Right here you'll discover how to make your sex lives more electrifying than you ever imagined it to be – and all within the privacy of your own home…
TANTRIC SEXTASY
Sexual Pleasures That 'Society' Has Been Trying to Keep Away from You for Centuries – direct from the mouths of practicing Tantric Sex practitioners
Tantric Sextasy is a sexually advanced, deeply erotic, 5-day e-course that will teach you all the secrets to mastering Tantric Sex, which is considered the most evolved and most elevated form of lovemaking. During this at-home program, you will learn all the secrets to how Tantrikas (people adept in Tantra) can engage in sex for hours on end… never waning in sexual energy, never weakening in their desire for pleasure, never experiencing orgasms less than dizzyingly intense.
But before I delve into all the deliciously lustful things you'll achieve in bed with Tantric Sextasy, let me first clear some misconceptions.
What Tantric Sextasy is NOT.
Tantric Sextasy is NOT a theory. The foundation of Tantric Sextasy is something that has been with us for thousands of years! The problem is that the world we live in today frowns on anything remotely devoted to sexual pleasure. But not you. You WANT sexual pleasure, right?
Tantric Sextasy is NOT an e-course based on just 'discussions'. This program shows you the exact sexual steps you need to take to ensure you reach this sensuous nirvana of deeper, hotter, wilder, and more meaningful sex. The steps are provided as clear sex exercises or sexercises that are easy to understand and easy to do, yet extremely potent when it comes to lovemaking.
Tantric Sextasy is NOT hard to achieve! The main principle of Tantric Sex is to tap orgasmic energy, which resides in all of us, and to harness it to promote intimacy between lovers THROUGH the pleasures that their bodies bring them. By simply applying the sexercises and rituals and by practicing them over and over again (which is a treat in itself!), you'll be able to unleash all that pent up orgasms from your body.
Tantric Sextasy is a complete, 5-day, intense sexual training program that…
Applies to all types of sexual relationships. There are no gender restrictions, no age limits nor special qualifications needed to fully experience the sexual benefits of Tantric Sex.
Applies to all types of 'conditions'. This highly advanced sexual program will give results regardless of your 'size', 'current stamina', 'current orgasm frequency', and 'current sexual inclinations'.
Promotes 100% NATURAL methods – as natural as sex itself! No pills or surgery required! You need only the modules, yourself, your lover, and your newly freed sexual imagination to achieve the greatest sexual pleasures.
Applies to you AND your partner. Some sexual training programs are all about "how he can pleasure her" OR "how she can pleasure him". Why not sexual tips for both of you?!? Don't be short-changed by these one-sided concepts. Go with sexual training that promotes BOTH your pleasures. After all, sex IS about you and your partner, right?
Requires only "at-home Tantric Sex trainings". There's absolutely no need to travel anywhere. The program will be sent directly to your Inbox, for your private consumption, each day, for 5 consecutive days.
Does not require any "subscriptions" whatsoever. There are no recurring fees or "subscriptions" to settle. Tantric Sextasy is a complete, 5-day program that only requires ONE action from you.
And many more…